MEETINGS
UPDATED JUNE 2022

IMPORTANT
Although the restrictions regarding Covid 19 have eased, if not completely withdrawn, we are still running remote video meetings
NOTE - you do not need to have any of the usual programs, Skype, Teams or Zoom, actually installed on you computer - you are sent a URL (website link) and you just run that in your browser of choice
For when conventional meetings return -
MEETING VENUE
Ye Olde Mitre Inne, 58 High Street, High Barnet,
BARNET, EN5 5SJ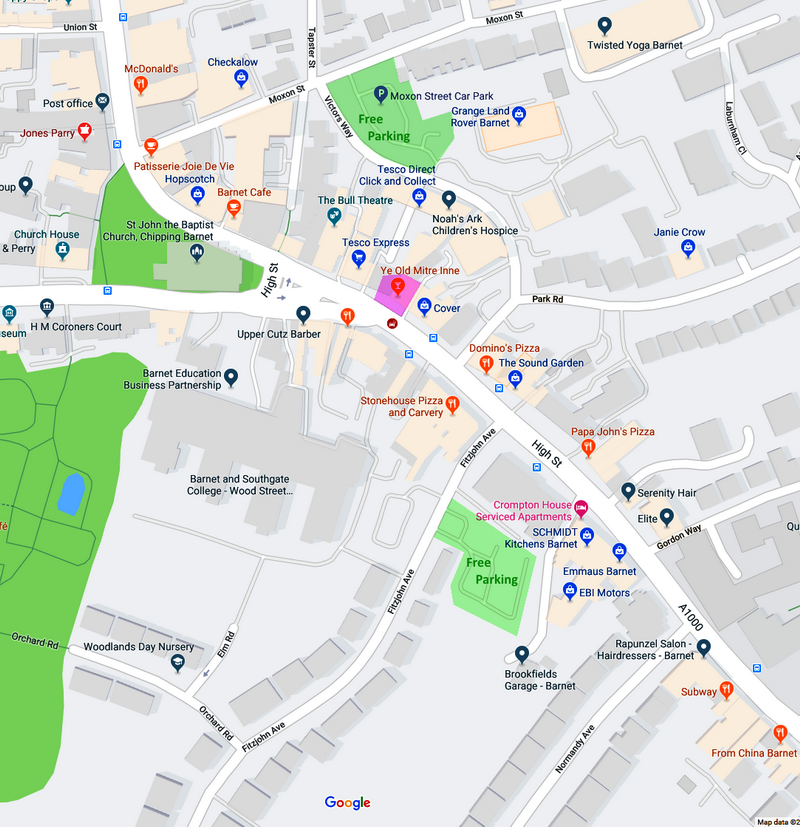 The day for all meetings is set at the third Thursday of the relevant month.
But in case of changes it is always advisable to double-check the dates below.
Correct up until press day, these dates will also be found in the magazine and mentioned on



Doors open - 7.30pm : Main speaker - 8.00pm. Finish - 10.00pm
Virtual Meetings are current starting at 7.00pm, running until 9.00pm
Meetings directly below are for 2021, reminders of what happened in
2020, 2019, 2018 & 2017, below these
Note that the NEXT meeting is always at the top of the list
(Previous meetings move to the bottom of the relevant year)
Clicking on photos where relevant (when you hover the mouse, the border will change colour) will bring up other websites or Facebook pages.
2022
THIS WILL BE A VIRTUAL MEETING [ZOOM]
19.00hrs / 7.00pm
HOW THE MILKY WAY GOT ITS ARMS
Rudyard Kipling, in the Just So Stories, tells us how the leopard got its spots and how the rhinoceros got its skin but never mentions how the Milky Way got its arms? Yet spiral galaxies, of which the Milky Way - or 'our Home Galaxy ' - is one, are one of the most common types of galaxy. Tony Sizer gives one idea as to how spiral arms might form - with a little help from sandcastles and motorways.

Tony is a member of the Orpington Astronomical Society, and was regular speaker to the Society. However this hasn't occurred for some years now, so a welcome return.

Image : Robert Hurt, IPAC; Bill Saxton, NRAO/AUI/NSF

THIS WILL BE A VIRTUAL MEETING [ZOOM]
19.00hrs / 7.00pm
PICS IN SPACE
ASH Chairman Jim Webb looks at the way space imaging has changed over the years, from ground-based telescopes, through to larger and larger telescopes being placed in orbit. This has recently culminated with the largest such observatory so far being orbited, the James Webb Space Telescope (No relation to the Chairman!)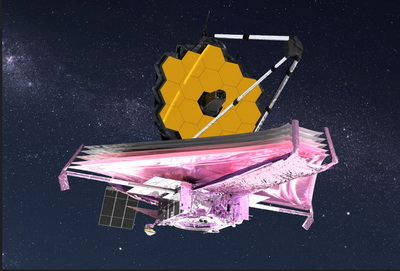 THIS WILL BE A VIRTUAL MEETING [SKYPE]
19.00hrs / 7.00pm
small talk
It's been almost 10 years since our last Small Talk, (October 2012), so newer members may wonder what this is all about?
It originally came about as we found some members had enough information for a - literally - small talk, but not enough for a full meeting. So we put them all together and allowed them to speak for, well, a small length of time, (the exact length didn't really matter). Sometimes we did a meeting with just two speakers, and there was at least one where five spoke. It can also generate some healthy debate.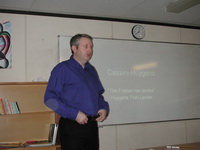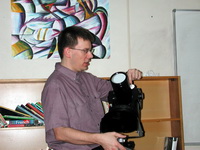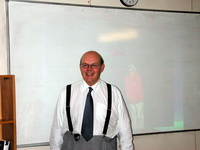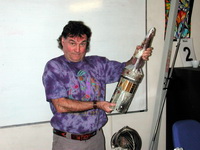 Above - as an example - the January 2005 small talk, which had the five speakers -
l-r - Gary Marriott, Charles Towler, Michael Franks, Mike Roberts and Mat Irvine,
- and the topics...(again l-r) first pictures from Huygens; Transit of Venus; Highest point in the Canaries - Mount Teide; the Meade ETX105 telescope; and Blake's 7....
THIS WILL BE A
VIRTUAL MEETING [ZOOM]
19.00hrs / 7.00pm


THE AGES OF WHO
Part 2
BAKER TO BAKER

Dale Baker continues his look at the actors who have played Doctor Who over the years

This time almost a 'Bakers Dozen' (well three anyway) with Dale (Baker #1) looking at Tom Baker #2, to Colin Baker, #3, not forgetting of course, Peter Davison in between
OBSERVING EVENING
BRUNSWICK PARK, OSIDGE LANE, BARNET
Ideally arrive about 7:30pm so that you can start setting up while it is still light 

Alister and I will be there to greet you. 
Drop your kit off at the gate and then park on the marked line shown on the map  
It could be a coldish evening so wear something warm  
If the weather is bad and we cannot observe, we can retire The Osidge Arms (see map) 
for a virtual observing meeting                                                               
                                                                                                                   Jim Webb, Chair
click on map for a larger verison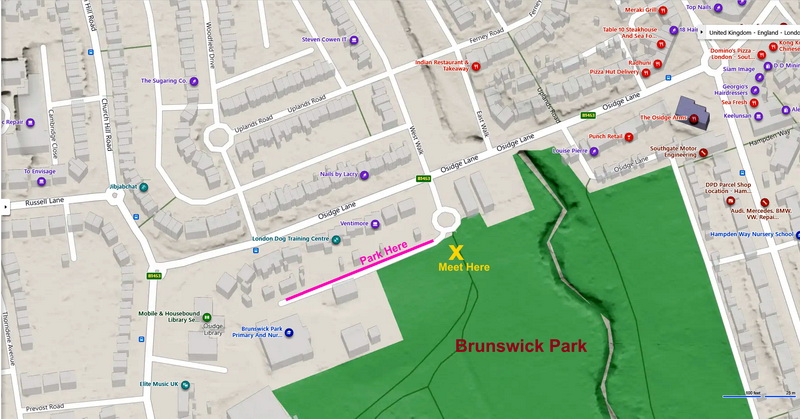 THIS WILL BE A VIRTUAL MEETING [ZOOM]
19.00hrs / 7.00pm
EXPLORING THE HIGHLANDS OF THE MOON
Celebrate the 50th anniversary of Apollo 16

Apollo 16 was the second of the "J" missions, where the scientific content was increased by both the extended time on the Moon and the inclusion of a Lunar Roving Vehicle, which allowed the astronauts to cover a much greater area of the lunar surface.
Apollo 16's landing almost didn't happen, due to a problem with the Service Module's main engine and the rules regarding astronaut safety. However, this was overcome.
The landing site in the Descartes Highlands offered dramatic views with mountains and large rocks. Viewers back on Earth were able to follow the activities of John Young, making his fourth spaceflight, and Charlie Duke, the youngest person to walk on the Moon.
Apollo 16 was also the only mission to put a telescope on the Moon – designed to operate in ultra-violet light – and it also included the Lunar Olympics and a Grand Prix!
Since 2018 he has been giving a series of presentations at the British Interplanetary Society celebrating the 50th anniversary of each one of the Apollo flights.
He has also been a regular guest at ASH meetings.
CHRISTMAS BREAK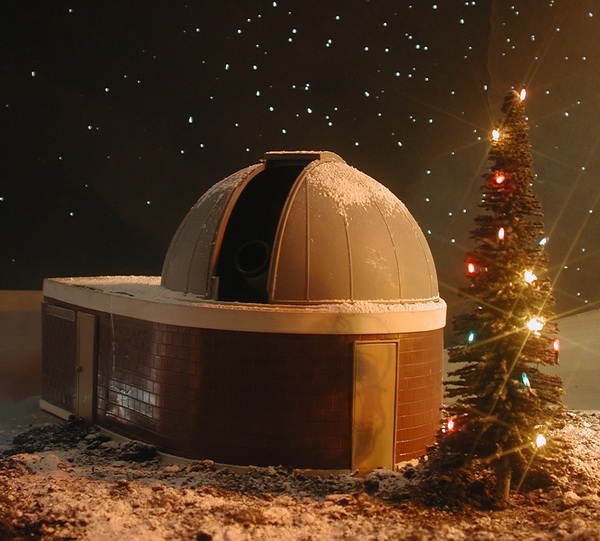 design and photo: mat irvine
OBSERVING EVENING
Cancelled due to the COVID 19 situation
Cancelled due to the COVID 19 situation
previously for 2019
The talk will be about the many problems with the prospect of living on Mars. From the lack of a protective magnetic field, poisonous atmosphere, lack of plant- growing sunlight and, (possibly the most devastating), the complete lack of pubs. Permanent occupation of Mars by humans may not be a possibility...

Greg works at the Royal Observatory Greenwich presenting planetarium shows, school workshops, adult evening classes and occasionally presenting on radio and television. He also work for Astronomy Now magazine, creating artwork and writing articles.

He's given many lectures at various venues over the years, including the Society.
The Saturn Cassini probe has only a few month left - it will be steered to destruction in the Saturnian atmosphere in September 2017. It has been in space for 20 years and has been one of the most successful planetary probes ever.
Jim will be examining the legacy and what will be happening in the next few months.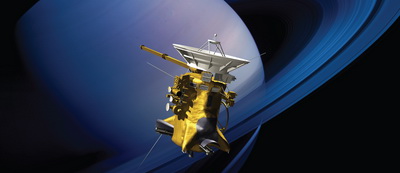 We often assume all Society members automatically know all there is to know about telescope and viewing, but of course they may not, and anyway new members arrive, and they may not be fully knowledgeable as to 'how to get the best out of your instrument'!
So for this meeting, Observing Officers Jim Webb (right) and Alister Innes (left) will take you through the basics, including the different types of 'scopes and lenses, and of course that a good pair of binoculars are also very useful for viewing the heavens
This slightly enigmatic title refers to the fact that firstly SETI - the Search for Extraterrestrial Intelligence - is still alive and well, and now through BOINC (Berkeley Open Infrastructure for Network Computing) anyone with spare downtime on their home computer (and most home computers are only used at 1% of their capacity) can join in the search.
Past ASH member George Emsden, who participates in the exercise, will show how it is all achieved!
No meetings these months