ABOUT THE SOCIETY
scroll down for the new membership and renewal form details
Also scroll down for a new section on what could have been at Alexandra Palace
For GDPR details click here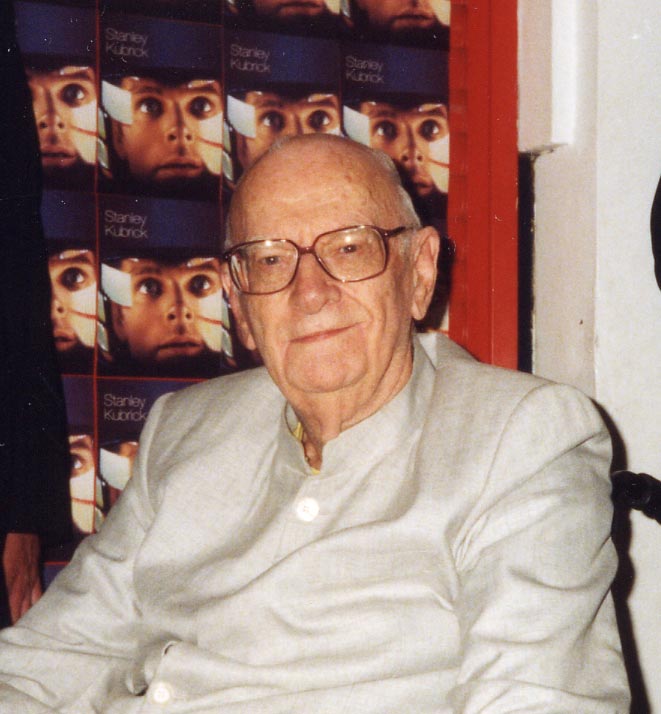 SIR ARTHUR C. CLARKE, CBE,
(16 December 1917 – 19 March 2008)
The Astronomical Society of Haringey is very proud to have had Sir Arthur as its Patron, since its creation way back in 1972
MEMBERSHIP and JOINING THE SOCIETY
We have in our membership a wide range of astronomical interests and abilities.
Besides our regular observing meetings we endeavour to arrange talks and activities that can include all our membership.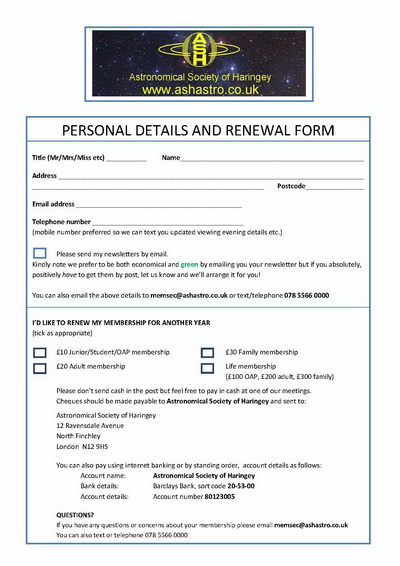 Click on the form above for the downloadable version in PDF format

If you have a PDF writer, such as the latest version of Adobe Acrobat Reader DC, (use the 'fill & sign' command), the form can be filled out digitally and returned to the Membership Secretary
Otherwise print out and post to the address on the form

CURRENT SITUATION
With the pandemic stopping regular 'live' meetings, we are using one of the on-line programs.

See MEETINGS to determine which is currently being used.
We currently have meetings for nine months of the year, both observing sessions and lecture meetings with speakers both from the ranks of our membership and from outside. See SPEAKERS for just some who have entertained and informed the Society over the years

We have a selection of telescopes and recently have started regular Observing Evenings at a site near to our main meeting location.
See OBSERVING for more details and the location of this site
THE BACK STORY
Above - the dome in position on the top of the North West Tower

Left - the stairs leading up from the floor below into the dome
The block for the telescope mount is centre

Below - the room below the dome. Pictured are founder members, Wally Baker, for many years Secretary, and Ken Creamer, who was Treasurer for many years
Both sadly died some years ago

Above - the dome in position on its supporting wall, and the telescope tube (without mirrors or anything) laying by its side. (We think the tube may very well still be on the roof!)

Right : The exterior of the North West Tower. The scaffolding was - for some time - the only way onto the roof. (That or a cherry picker!) The windows that can be seen on the upper floor are the same ones in the photo bottom left. Wally Baker is in the green helmet

Below Fred Clarke on the roof. The model on the block is the one built by Mat Irvine as a general overview of what a small observatory could look like

Left - left to right - Mat Irvine, Ken Creamer and Fred Clarke standing by the supporting wall for the dome.

The model, as above, is in front of Mat

photos : Mat Irvine